Det er vist ved at være et stykke tid siden, der har været aktivitet på min blog. Heldigvis faldt jeg forleden i snak med Hannah West, som til dagligt – med hendes partner – driver en webshop der sælger halstørklæder. Vi talte om online kontra offline marketing, og hvilke fordele og ulemper de to forskellige tilgange giver en forretning på nettet. I min egen netbutik fokuserer jeg 98 % på online markedsføring, da jeg kan lide at arbejde med data som giver mig et præcist indblik og overblik over spend vs. salg. Men skal alligevel ikke glemme, at marketing er en 360 graders tilgang, og at der findes rigtig mange potentielle kunder i offline-verdenen. Jeg spurgte Hannah om, hun kunne sætte ord på, hvordan hendes forretning arbejder med begge tilgange.
Det er der kommet en god artikel ud af 🙂

Can offline marketing approaches provide any benefit to an online business?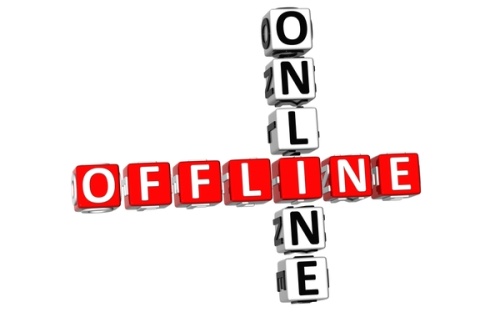 As ecommerce entrepreneurs it makes a lot of sense that our primary focus when it comes to marketing our businesses starts and ends online. We're told that we should be taking advantage of everything from SEO, to social media, to email marketing, to paid online advertising, to affiliate marketing; so it's little wonder we don't have much time or bandwidth to even consider the offline options. And anyway, can offline marketing deliver anything for an online business? Without live links to follow, the promise of amplification via social shares or tracking analytics to rely on, what's the point in investing in these almost obsolete approaches?
Well, one of the considerations we came up with when we first drew up our marketing plan for our scarf webshop was that our customers live in both worlds: that is, both online and offline. In fact, they don't see a divide between the two, so we figured that we shouldn't either. This led us to consider and eventually implement a number of offline marketing approaches: the most successful of which has been actively engaging in offline PR and holding customer events.
Since we first started BESOS in November 2012 we've had products included in a range of fashion editorials in both Danish magazines and newspapers, including Alt for Damerne, Femina, Woman, Costume, Kig Ind, SØNDAG, LIV and Fyens (including in Base, M:and, Karma). In addition, since launching BESOS Scarves (the international version of our webshop) we've been featured in Glam (Canada), Sydney Morning Herald, Australian Financial Review (Australia), and WhoWhatWear (USA), and have had products called in by Vogue (Australia), Plaza Kvinna (Sweden) and Glamour (Germany).
Being exposed to our target market in the print media that informs their purchasing decisions has without a doubt provided a great deal of benefit for our business. For one thing, it allows us to reach a broader audience and attract new potential customers. In addition, it's built huge amounts of additional credibility amongst our existing customer base. Seeing us "offline", particularly in contexts in which our scarves are being recommended by real life experts or trendsetters (for example fashion editors), makes our brand feel more human, secure and trustworthy. It is difficult to measure this directly in terms of increased conversion rate or order value, but we feel that it provides strong validation for our customers and directly contributes to the value they attribute to our brand online.
Another thing that we have successfully done "offline" is hold periodic customer events in our showroom. For the local customers who are able to attend these events, they have proven to be a great chance for them to meet us in person, hear our story first hand and physically see, touch and try the products we sell. Although the number of people we can accommodate in our showroom at one time is pretty limited (compared with the capacity of our webshops, for example), the "conversion rate" we've achieved at these events has been nothing short of extraordinary!
In addition to the sales generated, these events have provided us with a great chance to better understand our customers' needs and how we can serve them, as well as get feedback on everything from our products, to our webshops, to our service standards. I like to think about each event as a chance for some extensive "user testing", without the normal price tag. But even the customers who aren't able to attend enjoy some ancillary benefit. We always post photos of the real people shopping our real products in our real showroom after the event and find, once again, that customers from far and wide take comfort in the fact they we do exist in the real (offline) world.
So, in summary, while the conventional wisdom in e-commerce land seems to be that doing anything "old-school" or "offline" is inherently bad, our experience has been the exact opposite. While many webshops write-off these type of activities on the basis that they are not scalable, trackable, or frankly necessary, we have found that they are a valuable part of the marketing mix that has helped us build a solid base of motivated customers.